When you need Practical, Affordable Safety Solutions
Do you manage an organisation with five or more employees?
Are you a Managing Agent or Landlord for residential properties?
If so, you have a number of legal responsibilities relating to your premises and to the safety of your staff and visitors or tenants.
If you are looking for practical and cost effective support or advice with your:
Fire Risk Assessment
Fire Policies and Procedures
Fire Safety Management Systems
Staff Training
or any other aspect of Fire Safety or Health and Safety – Lawes Marsh are here to help.
Managing Residential Properties?
If you are responsible for managing a number of residential properties, or even if you are the landlord for a single property, it is crucial that you understand and comply with the Fire Safety regulations that apply to you.
We can provide you with an excellent and highly competitive service – click to read more about our Residential Services.
Managing a Business or Organisation?
Whether yours is a small business, or a much larger organisation, we can provide appropriate and very competitive support, or even take the burden of responsibility off your shoulders with our 'Appointed Competent Person' service.
With Lawes Marsh acting as your Appointed Competent Person you can concentrate on managing your organisation.
We will help you to ensure that you are COMPLIANT with the law.
We will guide you to the most PRACTICAL safety solutions at a price that is AFFORDABLE.
We are also able to assist you with all areas of your legal Health and Safety responsibilities including:
Health and Safety Assessments
Staff Training
Health and Safety Audits
We offer a personal, flexible approach and are committed to providing a highly professional and customer-focused service. We have built up a diverse client list, including:
Local Authority Councils
Residential Property Agents
Schools
Care Homes
Universities
Solicitors
Hotel Chains
Sports Centres
Museums
We pride ourselves on the quality of our services. Our competitive pricing policy ensures that we always offer great value for money.
To get in touch, please call us on 023 9287 6355. We will be happy to answer any questions you may have regarding our services and discuss how best we can assist you. Alternatively if you wish to make contact online, please fill in our Contact form.
If you would like to ask for a quotation, please complete our Quotation Form.
We look forward to being of service to you.
The Lawes Marsh Team
Welcome from our Managing Director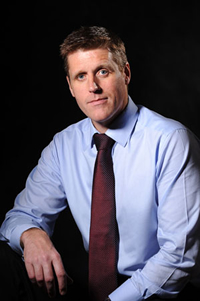 "After serving many years in the Fire Service, as an Incident Commander, Fire Safety Enforcement Officer and Fire Investigator, I established Lawes Marsh Limited in 2004. I am very proud that in the intervening years we have gained an excellent reputation within the Fire Safety and Health and Safety industry. We have built an extensive client list and have developed fantastic working relationships with our clients, whom benefit from consistent and on-going safety management support through our highly regarded 'Appointed Competent Person' service.
Lawes Marsh offers a full range of services, provided by our team of highly qualified and experienced personnel, many of whom have held senior positions within the Fire Service as Enforcement Officers and have also worked within the Commercial Sector.
We ensure that we maintain a high level of safety knowledge in an ever-changing environment by being Professional members of organisations such as The Institute of Occupational Safety and Health, The International Institute of Risk and Safety Management and The Institution of Fire Engineers.
Our fire risk assessors are also qualified and experienced in general health and safety. This means that they are better able to see the 'bigger picture' and ensures that they can recommend measures that are compatible with other legislation.
It gives me immense satisfaction to know that we have helped our clients to save literally thousands of pounds by addressing their safety needs in a sensible way; providing bespoke solutions, rather than applying a one-size-fits-all approach. This was our ethos in 2004 and remains our approach today.
Having witnessed at first hand the devastation and havoc that fire in particular can wreak, I have a personal commitment to helping our clients to create a safe working or living environment. Cost should never be a barrier to the protection of both life and property, which is why I and my team work to ensure that Lawes Marsh can provide you with affordable solutions that suit your needs.
We are more than happy to talk to you about how we can help – please do contact us if you need safety solutions that are Practical, Compliant and Affordable."
Paul Marsh
Managing Director